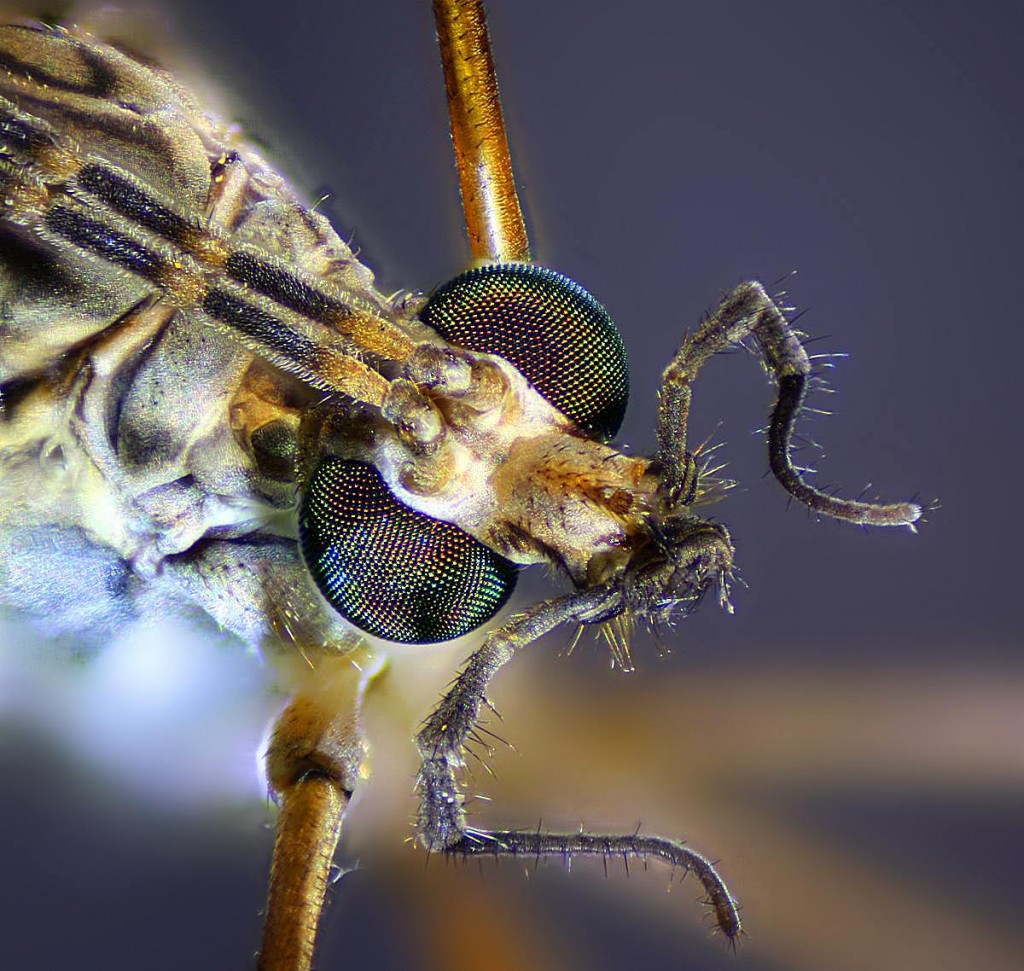 Michael Stringer, "Cranefly"
Michael Stringer Artist Statement
I am a typical Pisces.  I enjoy painting, especially in oils but I am not very good at drawing.  I have a passion for photography, taking about 3000 images a month.  I am currently re-photographing my collection of Two Tree Island Diatoms, now that I have acquired a new light source – a blue LED.  I love with a passion, the wonderful designs and colours of diatoms which, to my mind, are God's most beautiful creation.
I tend to use my camera as a diary input device, recording my observations and, as a result, they tend to be personal images.  I am building up a wild life record – plant and bird – of Two Tree Island.   Beyond the island,  I keep a record of landscape images, butterflies, flowers ( domestic and wild ), birds and bugs, in the wild or in the local Zoos.
Response by Laura-Gray Street
Michael Stringer reports, "I was born at a very young age and I can remember when the dip switch was on the floor, hand signals to indicate a turn and newspaper squared toilet paper hanging by a piece of string on a hook."  Laura-Gray Street teaches at Randolph College and is co-editing Contemporary American Ecopoetry, forthcoming from Trinity University Press.